When planing your travels, its super important to know what pack will suit you best. Now I know we are the Budget Backpackers, but never ever just buy the cheapest option on the market. The first pack I bought was a cheap brand I never even heard of. Needless to say, within the first week, the stitching ripped wide open and for the next year I was constantly re-sewing the seams of my bag until I finally gave up and found the nearest bin. Saying that, I still wouldn't go crazy on spending my hard earned money just on a well known brand. Make sure you shop around and find the one that fits your needs.
So how do you decide? Well, for me I look for three components: Comfort, Size and Style.
Comfort

This is the most important aspect to a backpack for your travels. If like me you plan to travel for a long period of time then is worth getting this right. First I refine my search to backpacks only with adjustable back support. These are pretty much the norm now but make sure you choose a decent brand and definitely try the backpack on first before purchasing. Trust me, it worth spending a little more money for a comfortable fit.
Size
To decide on size you need to know the length of your travels and know if you are either a heavy packer or a light packer. If your planning on traveling over 6 months, I would suggest a 60L + backpack and for shorter stints i would suggest going no more than 60L. Remember it all depends of you trip type and if you like to take lots of home comforts so choose wisely.
Style
The market is full of awesome backpacks and you will have fun choosing the right one for you. When it comes to style though, I'm talking about more about the design style i.e stuff in the top rucksack Vs the suitcase zip style backpacks. I opted for a suit case style backpack where the zip opens showing the full content as it allows me to be much more organized with my belongings on such a long trip.
With the this in mind, lets take a look at some cool packs on the market:
My top five backpacks for up to 60L (shorter travel stints):
1. The North Face T0 A6 K01VA Backpack 50L
2. Quechua Backpack Trekking Forclaz 50L

3. Osprey Men's Atmos AG 50 Litre
4. Kathmandu Hybrid 50L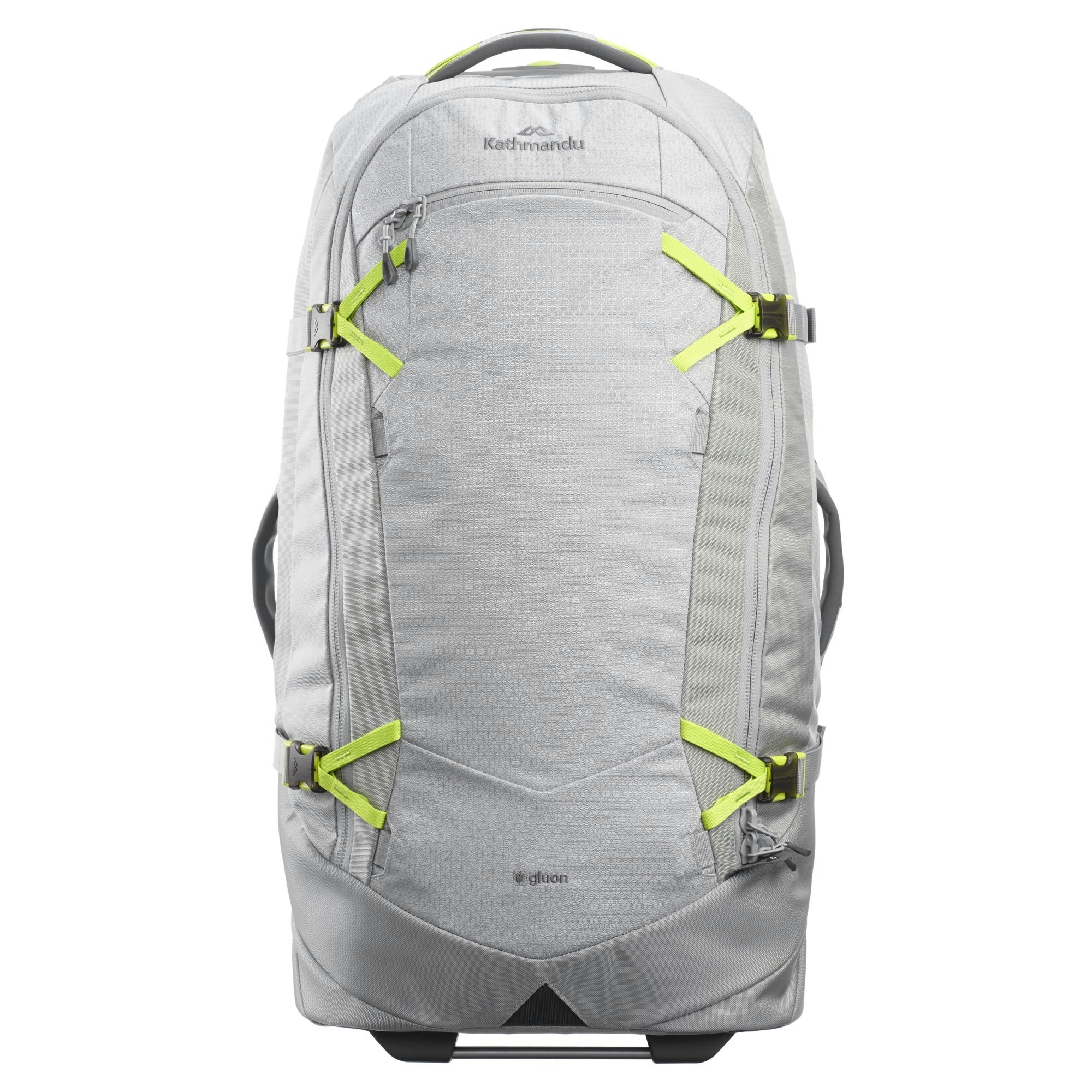 5. Quechua Easyfit 50L
My top five backpacks above 60L (longer traveling stints) :
1. Osprey Kestrel 68L

2. Vango Freedom 60L
Check it out on Gap Year Travel Store
3. Osprey Ariel 65L
Check it out on Gap Year Travel Store
4. Kathmandu Hybrid 70L
5.Montane Womens Sirenik 65L
Thanks for visiting my page and remember to follow us on Instagram for more tips and inspiration in your next trip!